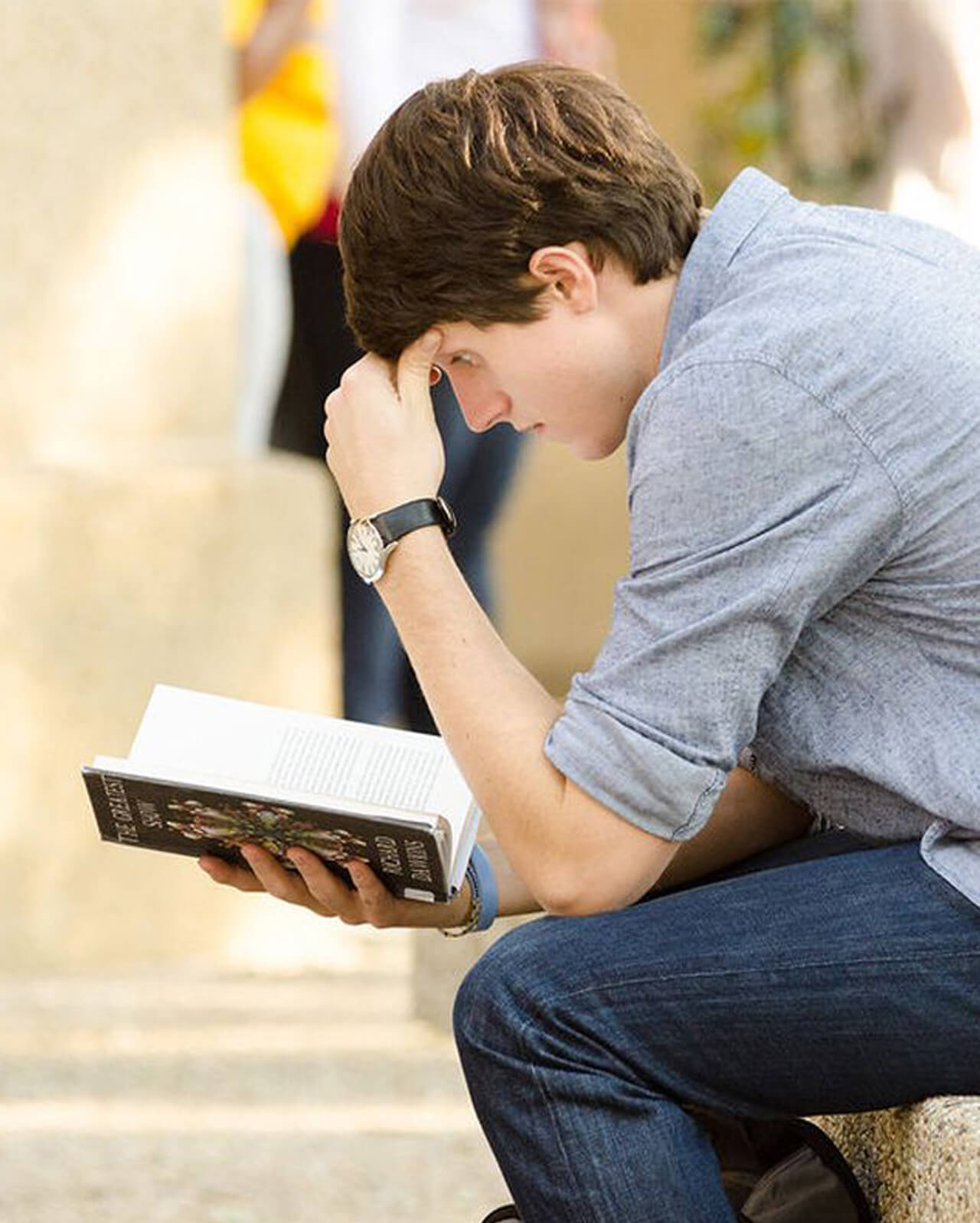 Challenging
Inspiring
Passionate
Momentous and thought-provoking, a debate of a lifetime comes to a head in this compelling and critically-acclaimed drama. Take your seats!

Watch with Amazon Prime
A thought provoking battle between atheist science and the acceptance of God. The philosophy teacher, Jeffrey Radisson, tries to persuade his class to sign a declaration that God is dead and never existed in order to pass their course. However, one evangelical Christian student, Josh Wheaton, cannot bring himself to do such a thing, even if it affects his education.
Jeffrey is a very intense character who is clearly highly intelligent and backs up his fight with reams of philosophical evidence that God should not exist, bullying his class into believing his views. Josh rises to the challenge, proving otherwise or at least giving the rest of the class the opportunity to understand and make the decision for themselves.
We are all given the choice to decide if we believe or don't believe, and yes, it can feel like one of the hardest decisions of your life. Especially when we have to deal with death, war, famine, or acts of pure evil. It can be hard to understand and come to terms with how and where God fits into all of this.
"God's Not Dead" does a superb job at defending the case for God's existence and does it in a very theological way to help us understand why life is the way it is. Critics have panned the film, claiming that it is overly focused on the oppressed Christian and that all of the non-Christian characters are evil and hold false beliefs, which I can understand. However, there will be many circumstances in life where these types of scenarios do exist, and the whole point of the film is to give Christians and others the confidence to believe.
"Atheists say that no one can
prove the existence of God and
they're right, but I say no one
can disprove that God exists."